In our previous post of June, we told you how digital entrepreneurs were helping small local businesses to reinvent themselves with the development of mobile applications, which allow them to operate remotely and we show you with graphic examples of our 100% customizable templates how useful they can be a mobile app right now.
Today we want to talk to you about those points that you must take into account when building a project to develop mobile applications.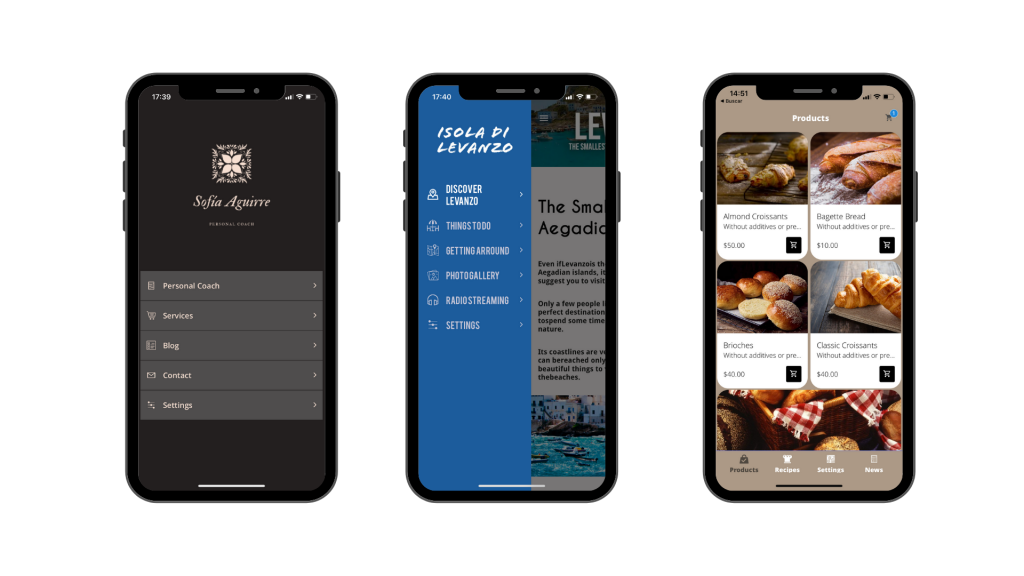 There are two ways to develop applications:
Tailor-made development: it is mainly used for very specific requirements, work times will depend on the complexity of development and costs are high for small businesses and entrepreneurs.
App Builder: they are platforms to design applications in which it is not necessary to have programming knowledge. There is a great variety of App Builders in the mobile applications market, MobApp Creator is one of the main providers of these service globally.
What should you take into account when choosing an App Builder service?
Support: Support and customer service is essential, since when building your business around a development platform you will need quick and often personalized responses (because each business and customer is unique). At MobAppCreator we offer support in both English and Spanish and personalized attention to help you correct and personalize your application. Likewise, we base the improvements of our platform on the needs that our clients present, so do not hesitate to tell us if you need any function that we do not have so that our development team evaluates the possibility of including it.
Design: We never tire of repeating it, our templates are 100% customizable. Why do we put so much emphasis on this? because this allows our clients to have UNIQUE applications. We provide the programmed space and you only need your creativity to build original, unique and unrepeatable applications with your personal seal and that of your clients.
Integrations: Integrations give your applications power and facilitate your work, allowing you to reuse content created on other platforms such as external websites, social networks, radio and video streaming platforms, among others.


Communication: The main objective of a mobile application is customer loyalty, if you want to delve into this topic, we invite you to read our note of applications that make you fall in love.
In an article from Think With Google LATAM where they analyze the characteristics of the most successful apps on the market, they highlight that «successful apps maintain a permanent communication channel with their users, reminding them of the actions that can be carried out with them through relevant and personalized notifications and indicating when an interaction opportunity presents itself based on time, time, geographic location or interests shown in the past, managing to avoid the threat that the app will be forgotten and end up being eliminated »
Push messages are an ideal tool to achieve this goal and keep that channel of communication active. By using this tool you will be able to segment the audience that will receive the message:
By subscription to contact list
Creating user groups by topics of interest
Discriminating for IOS and Android
How to connect with potential clients?
Communication with clients and especially in digital and internet businesses is based on segmentation. When we have the idea that it is more to communicate to all what we do we run the risk of not reaching anybody, hence the famous phrase "on the internet when you speak to everyone you do not speak to anybody."
If you are interested in delving into this point (which is not minor) you can enter the econopedia note where they not only explain what market segmentation is but you will find the objectives for what is done and the types of segmentation you can do.
Once you have defined your market segment the next step will be to build your Buyer Persona who are semi-fictional representations of your ideal clients. These help you define who this audience is that you want to attract and convert and, above all, they help you humanize and understand your target audience in greater depth.
There are many tools to build these representations and here you can download the predesigned worksheets by Hugspot that will make your job easier when building them.
With your Buyer People built and knowing their needs you can design a marketing, communication and content strategy where you tell them how a mobile application can help them solve a problem or a need they have in their business, such as the digitization of sales with a ecommerce that at the moment a lot of local businesses and small businesses are in need.
All this plan you can carry out using professional profiles on social networks, a web page that explains your services, a blog, email marketing campaigns or even with your own mobile application (all this taking into account producing valuable content).
Present a proposal to potential clients:
Now that you already know what are the options for developing applications, what you should take into account when choosing an App Builder as a partner in your app development business and how to connect with potential customers; You may be wondering: Once I connect with a customer, how do I submit a proposal?
This is where MobApp Creator again takes value. The most important thing when presenting a project of this type is that the client can choose among various options the aesthetics and style of the application. Our system is prepared to offer you 6 different types of navigation and our templates are configured in all these options.
This means that when you start a project you already have predesigned proposals to present, you will only have to personalize them with logos, photos and content specific to each client.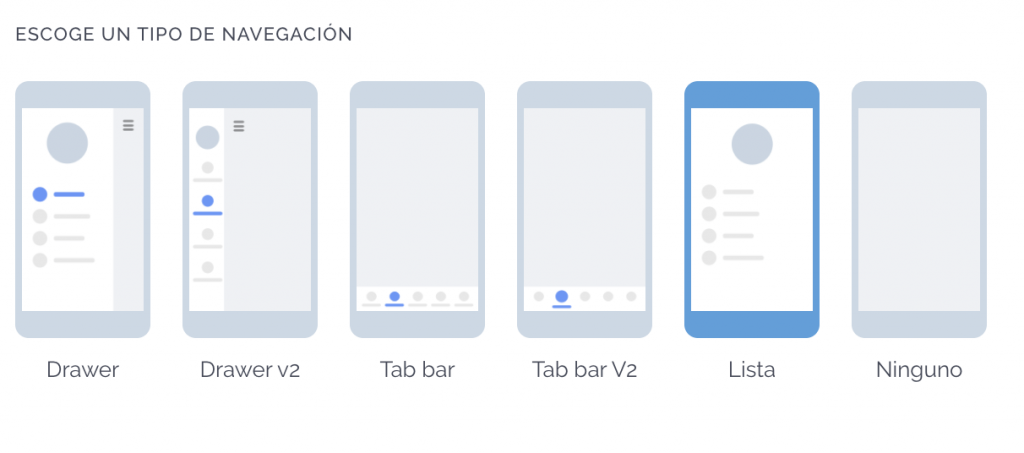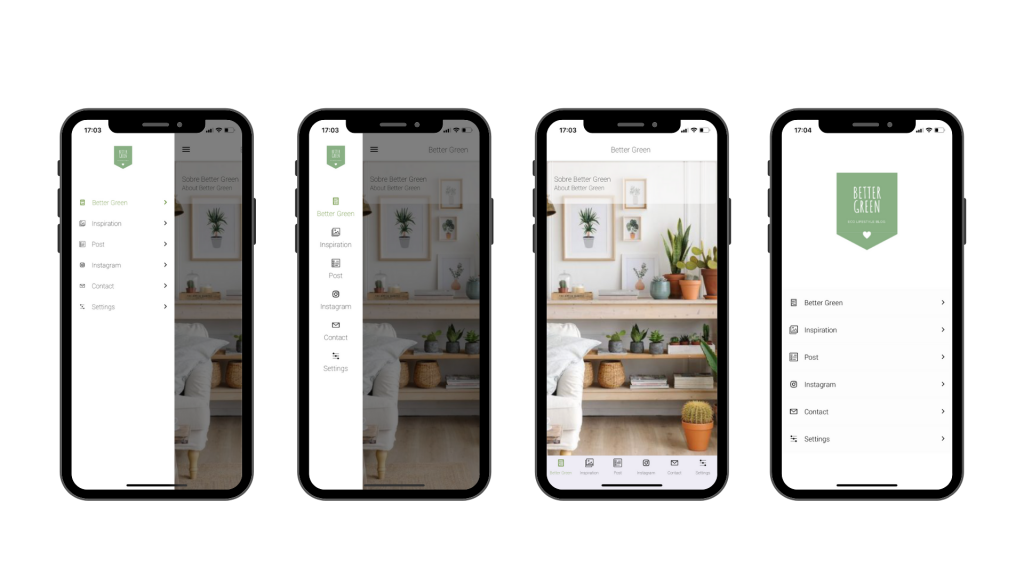 We do not want to say goodbye without first inviting you to watch this video tutorial that will give you an overview of our system and will guide you in the steps to follow to quickly familiarize yourself and start building incredible applications in minutes.
We hope that the information in this note has been useful and if you have any questions or suggestions, our support team is available 24 hours.
We wait for you next month in our next post … Where we will tell you everything you need to know about our plans for resellers.